At Fenton Holloway, we cover a wide range of engineering specialisms that intersect and go beyond our main categories of work covered on other pages of our website.
We are happy to take on almost any type of engineering project, and over our almost 30 years in business have accumulated diverse competencies and fields of expertise that are cross-applicable to a variety of challenges – allowing us to create solutions that do not necessarily fit a defined mould.
We work with architects, engineers, and specialist contractors as part of cross-functional design teams, and are happy to provide design support or advice at any stage of an engineering project. Please feel free to call us directly to discuss your current needs, or to book a meeting with one of our experienced engineers.
Computational design is a state-of-the-art discipline that uses coding and programming language to carry out advanced 3D modelling, analysis and design operations. Computational design software allows us to create bespoke scripts and programs to develop efficient and optimised structural designs for a variety of applications. This is especially well suited for medium and large-scale structures or those with complex geometry – our engineers can automate repetitive tasks, achieve some rationalisation, and fine-tune the design by making tweaks to various design parameters.
By using parametric engineering, our computational design experts can produce multiple bespoke computer simulations in a short amount of time, identifying potential structural problems with a design and opportunities for optimisation, helping to achieve architects' visions and saving contractors both time and money. Computational design software allows us to generate quicker responses to changes in the design, testing different shapes, arrangements or loading conditions, making it possible for our engineers and clients to make quicker decisions without sacrificing efficiency or accuracy.
Facade Engineering
Façade engineering plays an important role in ensuring that structures are safe, secure, and comfortable for occupants while also fulfilling the vision of architects and developers. Façade engineering involves overcoming environmental, aesthetic, and structural challenges in order to design effective enclosures and external features – focusing on the building physics, geometry, structure, buildability, and efficiency of a structure.
Case Study:
University of Leeds MSCP
– A good example of one of our façade engineering projects was the spectacular aluminium panel envelope that we designed for the University of Leeds, along with a tensioned mesh green wall system, creating an envelope area of over 4000 m².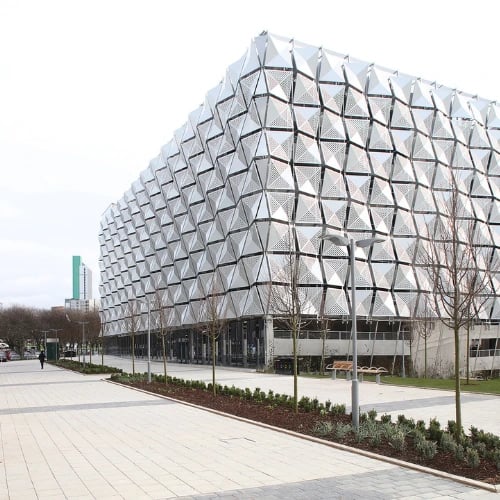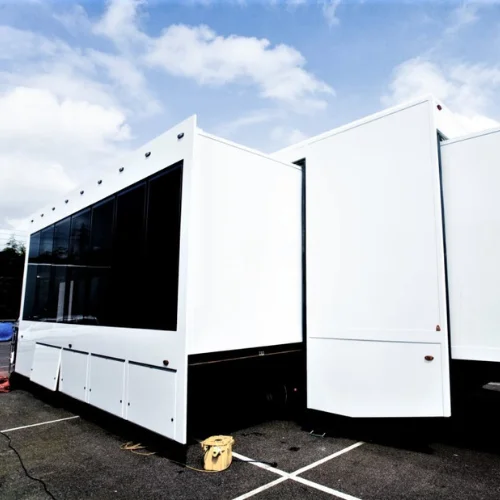 Deployable Structures
At Fenton Holloway, our experience extends to designing and advising on a wide variety of deployable structures – such as trailers and mobile stands - ensuring that the structures have the flexibility to adapt in preparation for transit without incurring damage and be practical and straightforward to establish in situ when needed. By using advanced computer modelling techniques, finite element methods and material property studies, we can help contractors, clients, and architects understand how deployable structures respond under normal usage conditions or emergency scenarios, helping create robust and usable systems.
Liquid & Biogas Storage Structures
Our specialist advice and design services play an important role in helping clients create safe and secure structures and inflatable covers for the collection and storage of pressurised liquids and biogas commodities, with a range of services spanning civil construction, tank design, and efficiency, fabrication, and installation considerations.