Lightweight Structure
The Skybridge is a lightweight structure suspended from the cable net roof of the new Tottenham Hotspur Stadium. It forms an exciting and unique space with spectacular views over the football pitch. The curved steel structure is wrapped with an aluminium modular system and bespoke cladding panels with tensioned membranes. We were commissioned to develop the overall concept for the envelope structure, as well as the detailed design and production of construction details.
Given the overall structure was a late addition, the steel framing was designed in advance of the cladding system. The lack of design co-ordination led to numerous geometric and logistical difficulties which had to be resolved as the envelope design progressed.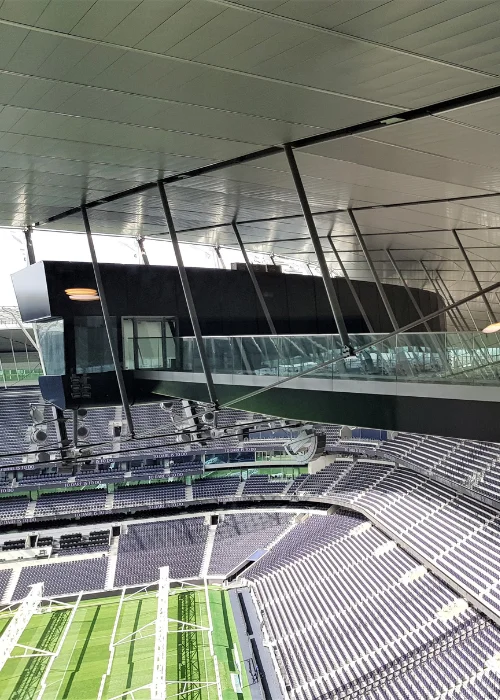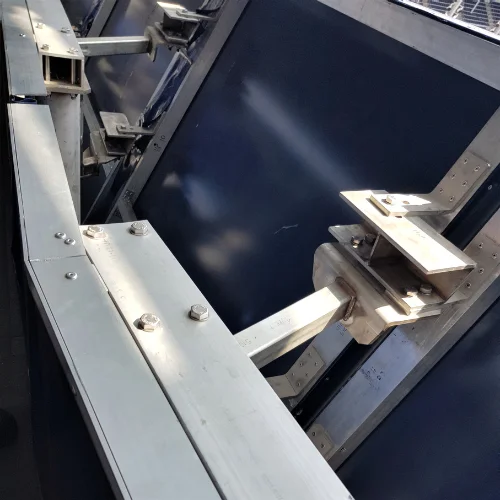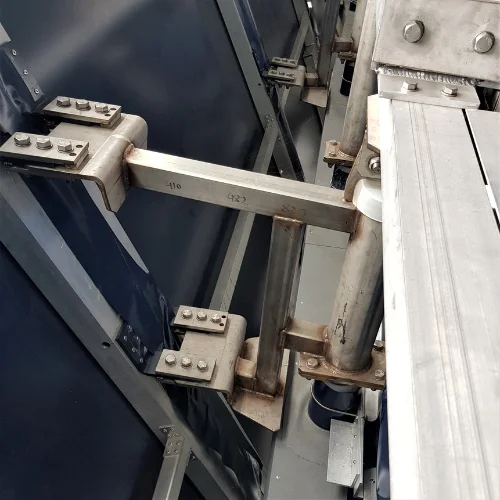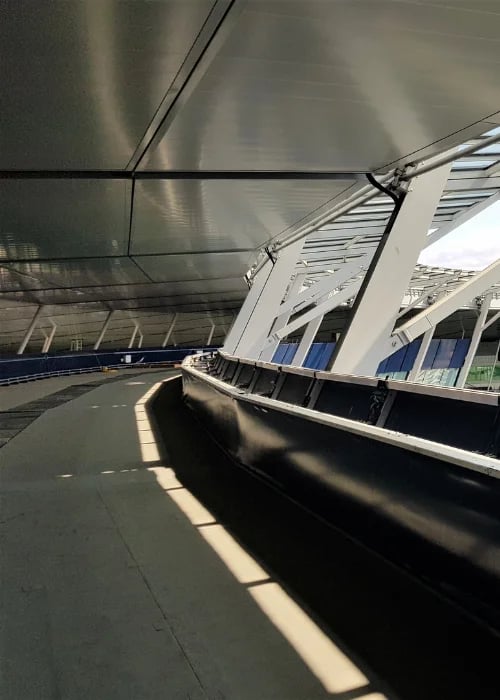 Modular System
Added to this, the overall weight of the cladding substructure had to be minimal due the low allowance originally made in the overall structure design. As the Skybridge is lightweight and suspended from the cable net roof, the resulting in-service deformations were significant – the design and detailing of the envelope had to accommodate varying vertical, horizontal and lateral movements.
The modular system comprised a rear wall, soffit, and spandrel panel above front facing glazing. Split into multiple parts, the system was designed to be installed onto the Skybridge when in place some 30m above the pitch. A system of stub posts, aluminium transfer rails and brackets provided the necessary support to cladding frames. Standard details were developed to rationalise the complex geometry while adapting to the varying angles and offsets in the structure.