London 2012 Olympics
With our extensive experience in the design of tensile fabric systems, long span steel structures and demountable buildings, Fenton Holloway were the obvious choice to provide an alternative design for the design and build contractor Barr Ltd. who ultimately won the contract to build the 11,000 m² temporary Basketball Arena for the London 2012 Olympic & Paralympic Games. Whilst maintaining the architectural concept, significant engineering re-design achieved an efficient and cost effective solution for this spectacular structure, the largest ever demountable building used in an Olympic Games.
The structure consists a series of curved latticed steel roof trusses and tapered 23m tall vertical legs forming a 35m high portal frame spanning 96m which together with the 'lean to' gable end portal frames results in an overall building length of 114m. Valley cables within each of the 6m wide primary roof bays provide the tensioning system for the saw-tooth membrane cladding system.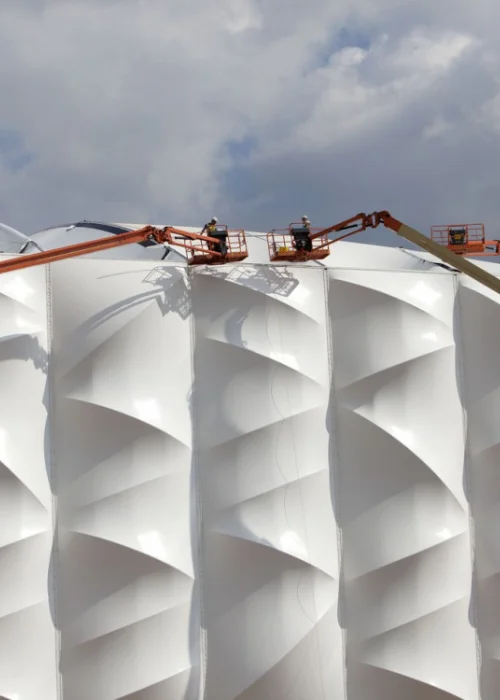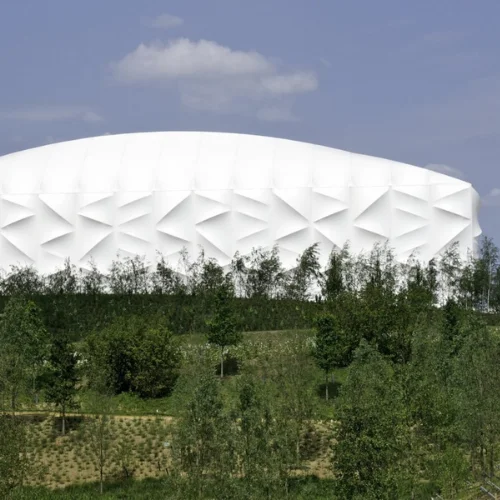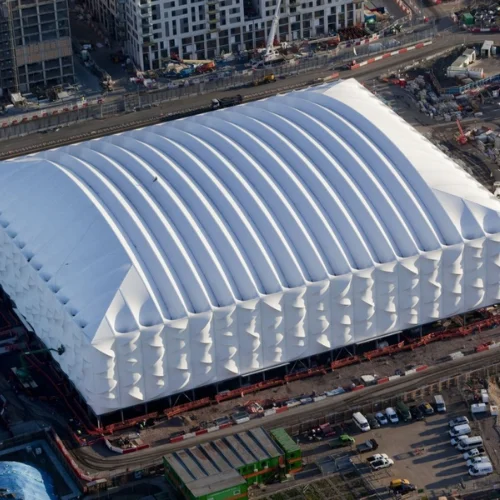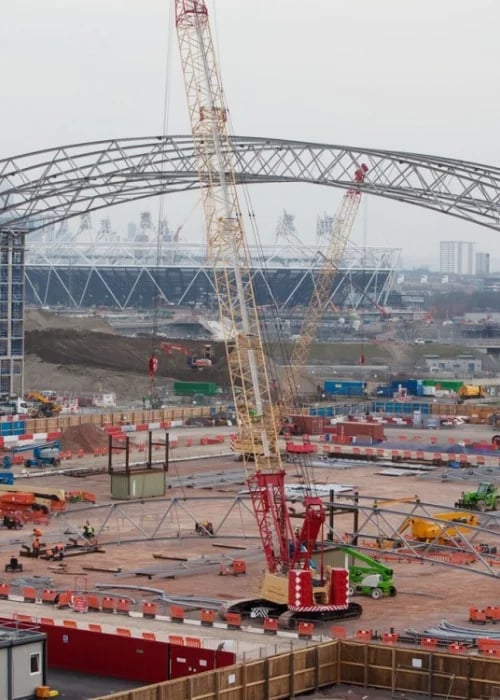 Temporary Structure
Façade designs were developed from our initial alternative design proposals in conjunction with the client's Architect (Wilkinson Eyre) and resulted in sets of varying diagonal arch forms creating an apparent random series of barrel vaulted wall panels.
We developed all of the construction details and co-ordinated the interfaces with the specialist steel and fabric sub-contractors.
The design was developed to meet the stringent Employer's Requirements and we successfully managed the comprehensive design reviews by the ODA's Engineer, an External Review team appointed by the ODA, the 3rd Party checker, and Building Control at each gateway in the design process.