Strengthening Works
The Elizabethan House Museum is a Grade II* listed quay-side merchant's house in the historic Barbican port area of Plymouth, dating from the late sixteenth century. Vital structural and strengthening works were carried out as part of the regeneration project for Plymouth City Council.
The house has a main three-storey range to the street with a room on each floor; a passageway and rear staircase winding around a reused ship's mast; and a short projecting wing to the rear. The building was last repaired in the 1920s, and the oak frame and masonry had subsequently suffered significant deterioration, with structural movement close to the point of no return. Given the important historic nature of the building, an extensive assessment was undertaken to determine the most appropriate repair and remedial works solutions.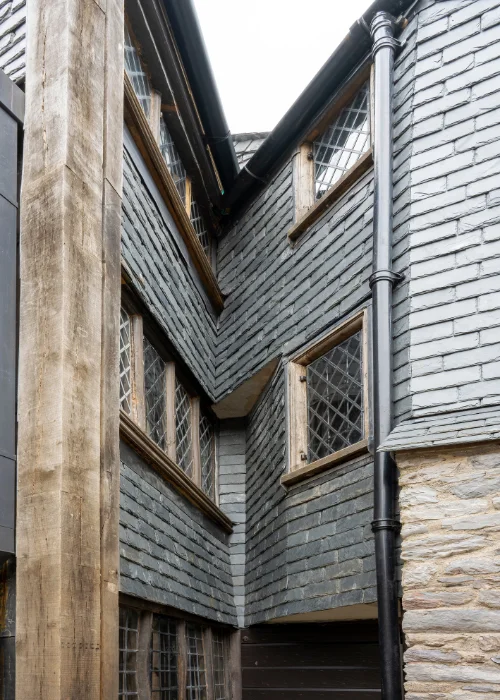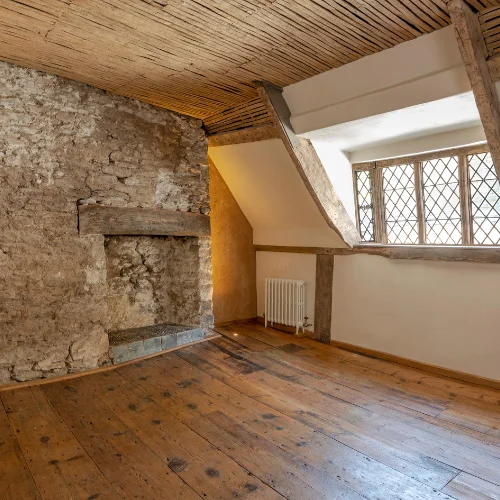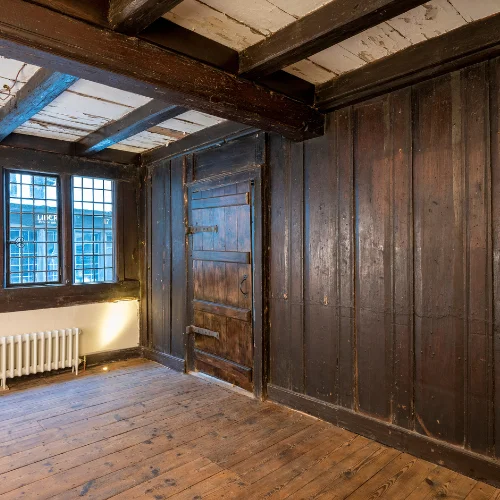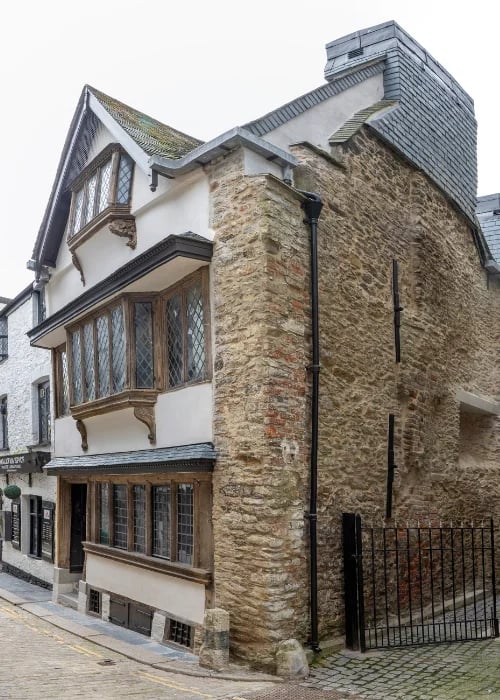 Bespoke Solutions
Initial analysis of the building showed that many of the issues could be resolved by careful intervention. Each and every element of the remedial works had to be designed according to what was found and bespoke solutions were prepared for each. These included the introduction of timber flitch plates to enhance the structural capacity of existing degraded beams, resin repairs to rotten timbers, internal ties within the walls, steel strengthening plates, and total sympathetic replacement of structural elements deemed beyond practical repair.
The condition of the slate-hung rear wall was of great concern – it was discovered that many of the studs were only hanging from the slate battens and the wall had no footing at all, and extensive underpinning was required. A proposal was developed for a two-storey extension to act as a buttress to the building, which would also house new museum facilities.
The project won the 2022 RICS award for the Best Heritage Project in the Southwest, and was featured in the SPAB Magazine Autumn 2021.